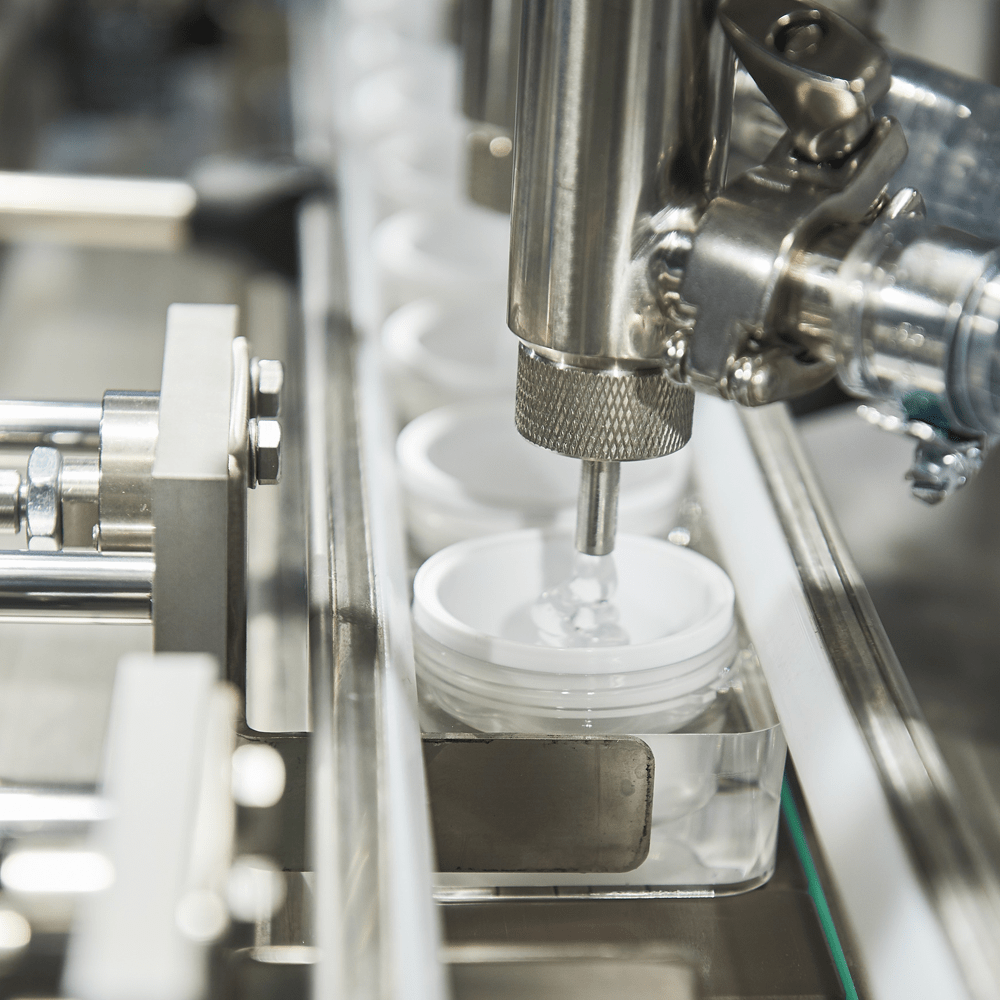 Our factories are equipped with the top-of-the-line German machineries designed specifically for filling bottles, tubes, jars, bags, and more.
We ensure that best practices are followed at all times during all steps of the process:
Our Testing
Microbial testing, lot coding and quality control will always be performed per the customer's specification. Our machineries fill serums, creams, lotions, toners, gels and any other personal care product into a variety of packaging that you can choose from.
Our professional line of labelling machines and shrink seal tunnels will complete the process. We adhere to GMP requirements during formulations, manufacturing and post-product processes and have ISO 22716 accredited and FDA-registered facilities.