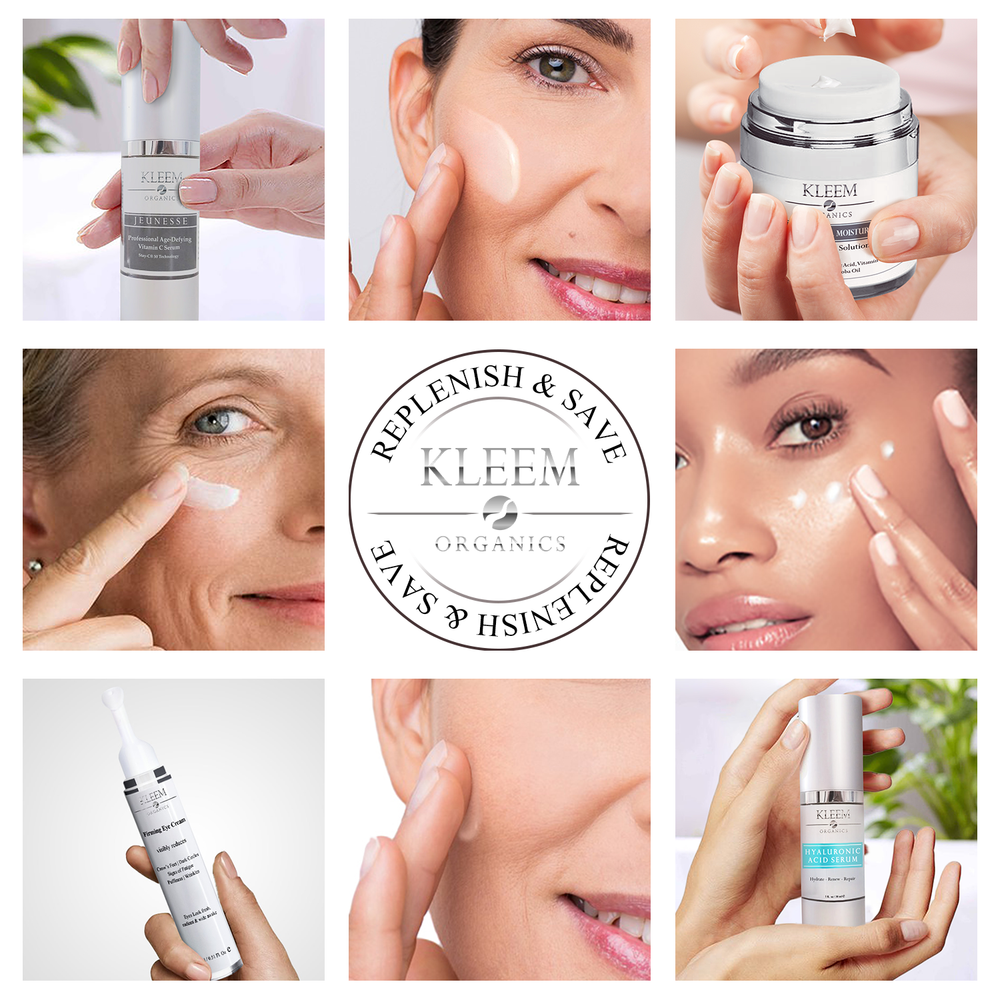 15% OFF Forever with Auto-Replenishment
How does it work?
1

Opt in from the product page or cart

2

Select your delivery schedule

3

Save 15%
Shop Replenish
Choose "replenish" while shopping throughout the site, or simply Quick Shop your favorites below. Use our prompted tools to confirm your preferences and customize your experience. We will take care of the rest.
WANT TO KNOW MORE?

FAQs

All subscriptions require a credit or debit card payment. The default card on your account will be used as the payment method. PayPal is also accepted.

Under the Auto Replenishment section in your account you can easily modify and manage your orders. All changes must be made at least 5 business days before the next shipment is scheduled to process.

To change your next order date, click the Change Date button to the right of the next shipment date then select a new date for your order. This will change the order date for the entire order. If you would like your subscription to be sent as soon as possible, select Send Now.

To skip a replenishment, select the Skip Shipment button to skip the entire order. The order will be processed on the next scheduled shipment date based on your chosen delivery frequency.

To modify the delivery frequency and quantity of a product, go to the right of the product image where it says "Sending # every # Months" and simply click the arrow to scroll and select the desired product quantity and frequency.

To cancel a product subscription, click the blue Stop Replenishment button located under where the quantity and frequency are displayed. Your subscription will be cancelled, and no future orders will be placed.

We are unable to cancel or modify orders once they are submitted, as orders begin processing immediately to ensure our clients receive their products as soon as possible. Please reach out to customersupport@kleemorganics.com to help cancel or modify your order.

To change the shipping address on your subscriptions, select the blue Edit button to the right of the Shipping Info heading under the product image. To ensure the address applies to all your future subscriptions, tick the box next to "Use for all future shipments".

Please note that changing the default shipping address saved in your account does not update the shipping address on your Auto Replenishment subscriptions. Keep in mind we are unable to change the shipping address on orders once they begin processing.

You can update your credit card on file by going to the Billing Information tab within your Account Dashboard. The selected default credit card is what your Auto Replenishment orders will be charged to.

If you recently got a new card, if the card has expired, or your billing address has changed, the billing information will need to be updated at least 2 days before your next scheduled shipment. Once you have updated your credit card, you can then select the Send Now option in the Auto Replenishment tab if the order is needed right away.

If the order is still pending and you see "Order Processing" on the Auto Replenishment, this means you have updated the credit card on time, and the order will automatically process to your new card within 1 business day.

While signed into your account go to the product page of the desired item and click the blue Select Auto Replenishment Options button above the Add to Bag button. A tab will pop up on the right side of your screen. There will be three options:

Select "Send It to Me Today" if you want to start a new subscription for the item. Doing this will not combine this order with any scheduled shipments.

If you do not need the item now and want the new subscription to be sent with an existing subscription, select "Add to Upcoming Auto Replenishment" and choose the date of the future order you want it to be delivered with. You can also select your preferred delivery frequency should it vary from your other subscription products.

If you want the product delivered with a future Auto Replenishment order but do not want to set up a subscription, select "Deliver It Once with An Upcoming Order" and choose the order date you want the product delivered with.

Once you have made your revisions click Accept at the bottom of the page for the changes to apply.

Auto Replenishment items that have the same order date and shipping address will automatically be sent in the same shipment. If you have more than one subscription and want the items to ship in the same order, simply change the next shipment dates to be the same and confirm the orders are being sent to the same address.

Each Auto Replenishment order automatically receives 15% off. Unfortunately, this promotion does not stack with sitewide sales or other promotional offers, including our free gifts. If want to take advantage of an additional promotional offer, you may skip scheduled order by using the Skip Shipment option in the Auto Replenishment section of your account and place your order manually through standard checkout.

log in or create your account